As Seen In
Preserve Collection
A beautifully curated line of baby books and pregnancy journals made with the highest quality materials and craftsmanship to last the test of time. The original luxury memory book.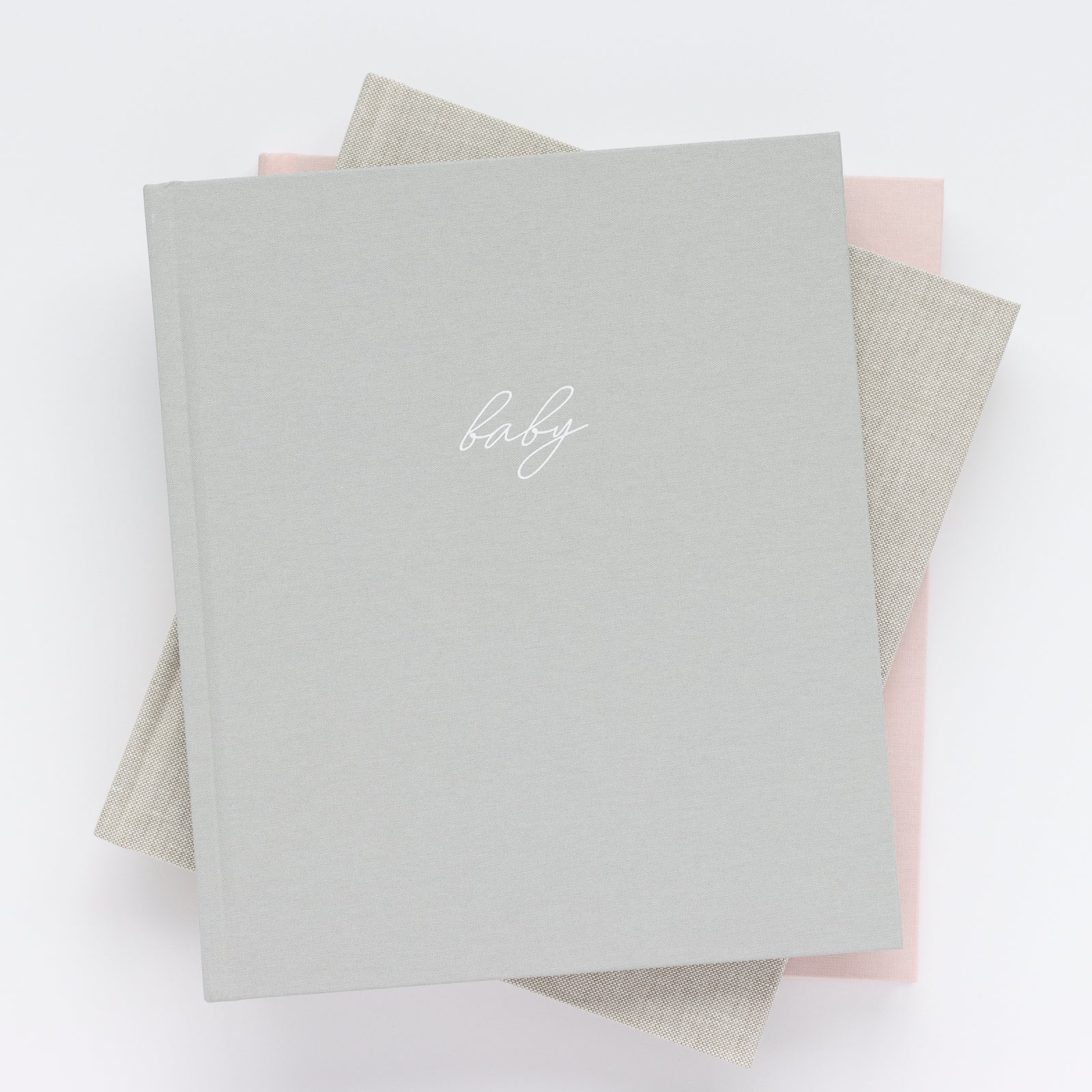 Premium Craftmanship
A beautiful hardback cover wrapped in premium linen with foil stamping and durable Smyth sewn binding.
Keepsake Box
Comes in a beautiful box to store your book with extra space for photos and keepsakes.
Personalization
Our linen collection can be personalized to add your baby's initials to the front cover.
Such a beautiful baby book! There is a space for everything from birth to your favorite quotes your child says. I'm looking forward to documenting the next five years with my little girl. Thank you for creating a wonderful book to hold precious memories in!
The quality of the book, the pages to write stories in, the packaging.. everything is absolutely PERFECT!
Absolutely gorgeous! It exceeded my expectations. I can't wait to fill it out & have a beautiful keepsake!
Woman Owned Small Business

Hi, I'm Ashley, mom of two and Founder of love + wild. When I was pregnant with my daughter I couldn't wait to start documenting her memories but I struggled to find a baby book that was both aesthetically pleasing and high quality. I soon realized there was a gap in the market and love + wild was born. My goal was to create a baby book that was not only beautiful and timeless but captured all the moments in this season of life no matter how big or small. Since launching in 2019 we've expanded our product collection offering bamboo pajamas, muslin quilts + swaddles and more!
Designed In New Hampshire

Our memory books are uniquely designed in New Hampshire and proudly made in the USA. Each of our books have been thoughtfully designed to include the perfect balance of prompts and space for photos. Think of them as a journal meets a photo album. We know not one size fits all so we created a way for you to customize your perfect book through adding extra pages + personalization.

Our baby essentials include a curated collection of modern and neutral designs you won't find anywhere else.
Each of our products are designed to be both aesthetically pleasing and purposeful. Crafted to last the test of time, our memory books are printed on premium archival quality card stock and all feature hardback covers with foil stamping. Each book comes in a keepsake box perfect for storing.

Our baby essentials collection is made with your little on mind. We use GOTS certified organic cotton and buttery soft bamboo which makes our items extra soft and gentle on your little one's delicate skin.